For reliable appraisals in the City of Wausau and Marathon County, count on Schneider Appraisal Service
For years, mortgage lenders and consumers, as well as other real estate professionals have called upon Schneider Appraisal Service to provide high-quality appraisals on all sorts of property in Marathon County. By continuously analyzing local real estate trends in Marathon County and staying current on valuation techniques through accredited courses, we've been consistently able to generate reliable home valuations for our clients.
When an appraisal of real estate in or around Wausau, Wisconsin is needed, count on a licensed appraiser from Schneider Appraisal Service.

A lender requiring an experienced Marathon County appraiser

Appraisals for relocation coordinators

Deciding on a home's listing price whether you're a consumer wanting to do a FSBO or an agent working with a homeowner

Assessing current or past market value

Obtaining a high quality floorplan sketch to enhance a real estate listing and depict an accurate reflection of a home's size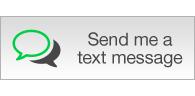 There was a problem returning the RSS feed.